---
The branch has meetings throughout the year.
During the winter they are usually held on the 1st or 2nd Sunday in the month at

The Village Hall, 63 High Street, Redbourn, Hertfordshire, AL3 7LW

In the summer we meet at various locations within a 20 mile radius of St Albans.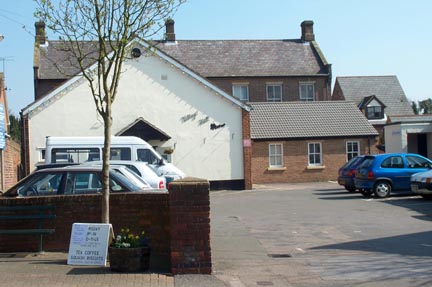 The Village Hall, Redbourn
---
THE DATES AND PROGRAMME OF EVENTS IS SHOWN BELOW.


All meeting are normally held in the afternoon 2-00 PM to 5-00 PM

Sunday 4th February 2018
An insight into the activites or competitions that we can do with out shelties. Showing, Agility, Rally and Obedience, information and qualifications

Sunday 4th March 2018
AGM - Quizes with prizes for handlers and dogs. With Best Groomed Dog & Best Dog awards

Sunday 8th April 2018
Fish & Chips afternoon followed by bingo with prizes

Saturday 12th May 2018
Picnic & Walk hopefully with bluebells

Sunday 15th July 2018
The BBQ for 2.00pm at 157 Watling Street, St. Albans, Herts AL2 2NZ

Sunday 14th October 2018
To be advised

Sunday 11th November 2018
To be Advised

Sunday 16th December 2018
Christmas Party

If you would like further information please contact our
Branch Secretary - Mrs Margaret Wildsmith,

secretary@essc-watling.org.uk

We also try to have an annual newsletter and monthly flyer and if you would like a copy of these emailed to you please send a request to news@essc-watling.org.uk and we will add you to our mailing list.
---
The Branch puppy register co-ordinator is Mrs Val Winfield


And we also sometimes have slightly older dogs too.

Please note that Val also has contacts for the other puppy registers run by other Branches

Telephone 01707 656077

Mobile 07885 966496

register@essc-watling.org.uk
---
Sheltie Rescue

Bridget Jamieson 01763 289543 / 07944 653323

bridgetjamieson@btinternet.com
---